Extend Your WiFi Signal With A CC Vector Extended Long Range WiFi System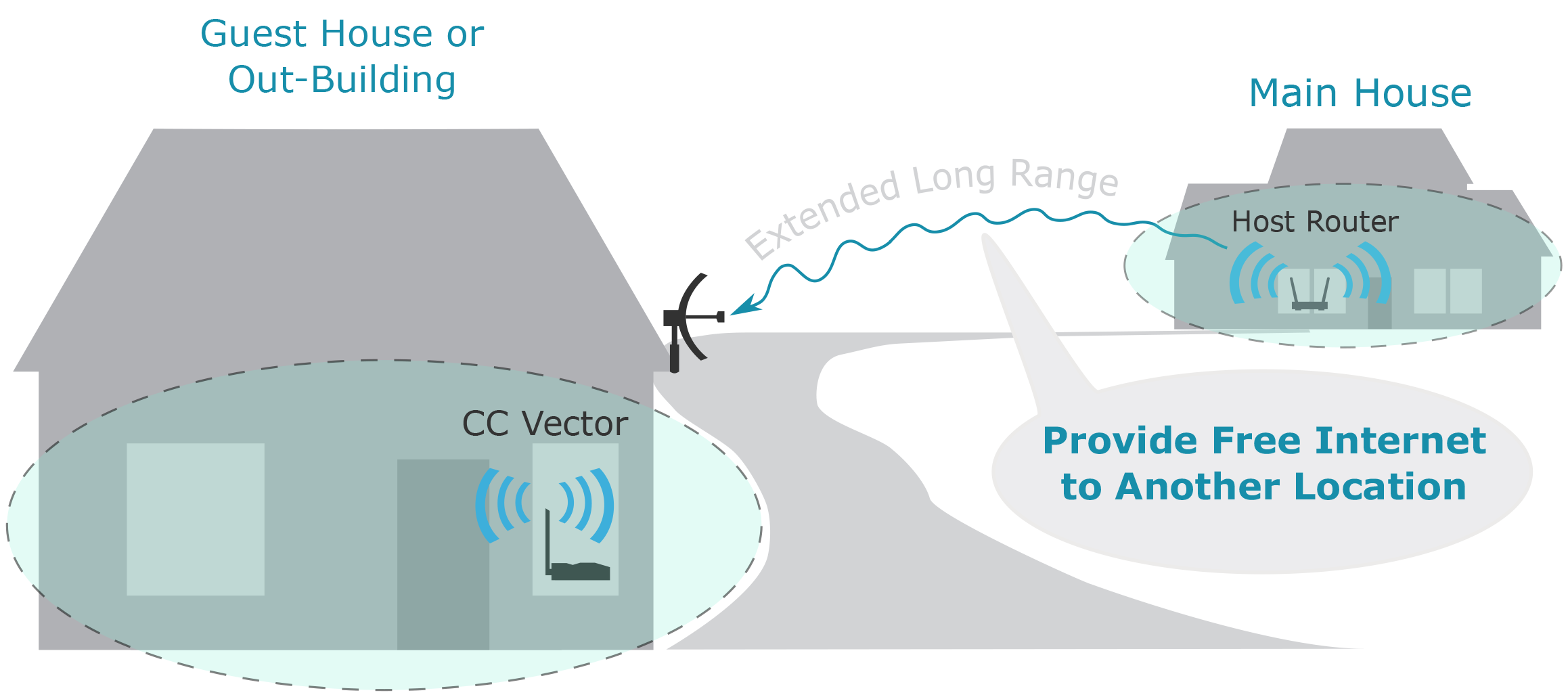 Common WiFi Troubles:
1. You can't get a WiFi signal in another part of your home, barn, boat, guest house, RV park, shop or another distant building.
2. Have a one bar signal and your internet is dropping all the time.
Our CC Vector Systems allows you to receive WiFi signals from a long distance and rebroadcast a new reliable WiFi signal to a new location. With the Vector you can connect all of your WiFi devices such as laptops, smart phones, smart TVs, and internet radios.
The CC Vector Systems are a great alternative to having your Internet service provider come out to install a new expensive internet line.
---
Provides WiFi To All Devices
Repeats a reliable WiFi signal to all devices such as gaming consoles, Windows®, Android®, Apple®, iPhone®, Smart TVs, internet radios and more.
Boost your WiFi up to 1 mile* w/ a max Range of 3 miles*. Uses 2.4 GHz WiFi band.
Custom designed user interface for a simple and painless setup.
Supports Multiple Devices
The CC Vector can support two users watching SD quality Netflix™.
60-Day Satisfaction Guarantee
Use the system and if it doesn't Meet your needs you can return your system within 60 days of purchase.
Local U.S.-Based Tech Support
If you have any questions before or after your purchase, you can call our friendly & knowledgeable Tech Specialists for help.
M-F 9AM - 12:00PM - 1:15PM - 5:00PM PST.
---
How It Works & What To Expect
1. From the systems below, choose the best CC Vector System for your situation based on your WiFi needs.
2. If you need help, we can help evaluate your situation and figure out your WiFi needs. You can call one of our courteous and knowledgeable WiFi customer service members at 800-522-8863 between 9AM - 12PM & 1:15PM - 5:00PM PST. You can also fill out this form and one of our specialists will contact you.
3. Once you have the right WiFi antenna system you can easily set it up and connect all your WiFi devices so that you can FINALLY enjoy the internet where you want it! If you need help setting up your system, we can help walk you through the setup process.
---
CC Vector Home Long Range WiFi Extender / Receiver System 2.4 GHz
Best Use: Great for extending the range to upstairs, back rooms, garage and garden.
Connects to an existing network 100 to 300ft*
"Very Strong Signal And Performance" "I bought this kit because out in my garage my WiFi was weak and I couldnt stream youtube videos and even email was on again/off again it took me about 30 minutes to get the various parts hooked together and mounted on a wall of the garage. My laptop went from one or two bars for reception strength to the top four bars. Streaming youtube is perfect... I can easily perform any task on the interweb out in my garage as easily as I can anywhere else in home. I highly recommend this product bundle."

S. Kendall - Austin, TX
CC Vector RV Long Range 2.4 GHz WiFi Receiver System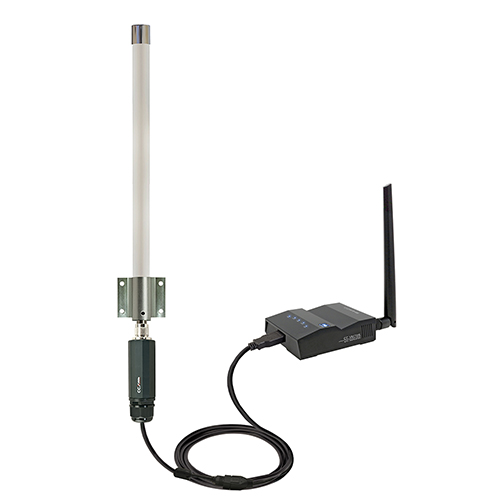 Best Use: Great for extending your range at campgrounds, RV Parks, boats or remote outbuildings.
Connects to an existing network up to 400ft*
"Easy set up"
"We bought this for our RV because most parks have very weak WiFi signals. It works great and was so easy to set up. Within 30 minutes, the antenna was up and we had WiFi. We are very happy with this purchase."

-hrgaga
CC Vector Extended Long Range WiFi Receiver System 2.4 GHz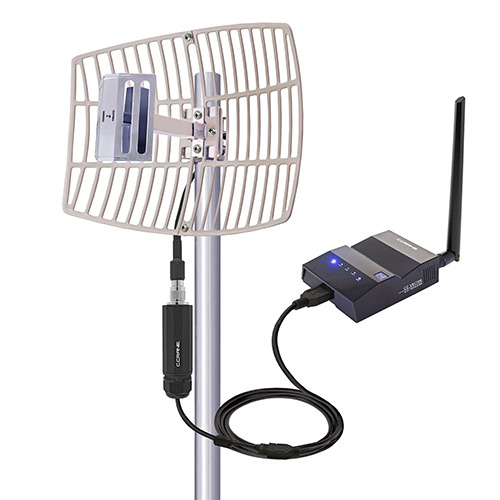 Best Use: Great for extending your range to distant outbuildings, barn, shop, office, boats plus more.
Connects to an existing network up to 1/2 mile*
"Problem Solved!!"
"First purchase from C. Crane and I don't know which is better, this product or their service and assistance. As for this WiFi repeater, I couldn't be more happier with it. I am reaching out across an open field to the modem/router approx. 675' away. Installation and set up was very simple. I didn't even have to call a help desk for assistance..."

Eddie - Nashville, TN